Where Do You Go to Get Sleevs?
The Armery!
I make sleevs out of all kinds of things. If you don't want to make sleevs yourself, you can buy my sleevs.
Imagine sleeves as separates! Be the first of your friends to have them.
Fashion-forward AND intensely practical: These unisex sleevs (some fitted, others flared) can be worn with anything -- t-shirt, tank top, dress, collared shirt -- and can be taken off and put back on easily anytime.
Just walked into an air-conditioned building on a hot summer day? Grab your sleevs from your pocket (or maybe you have them hanging off your belt loop) and instantly your summer shirt is appropriate for cooler inside temperatures.
Bare your arms -- or cover them up -- whenever you want instantly without having to cover up the rest of your top with a sweater or jacket.
Extremities get cold while the body's core tends to stay warmer, yet vests abound while sleeves as separates somehow aren't yet a commonplace part of people's wardrobes. Isn't it about time for full-arm unattached sleeves?
More images TK. For now, visit the Sleevs store on Etsy or just email me saying what color/pattern you want & whether you're looking for fitted or flared sleevs. I'll get back to you with some options. Also potentially (though not necessarily) available: several of the other items pictured on this site, and/or (sometimes) items similar to those.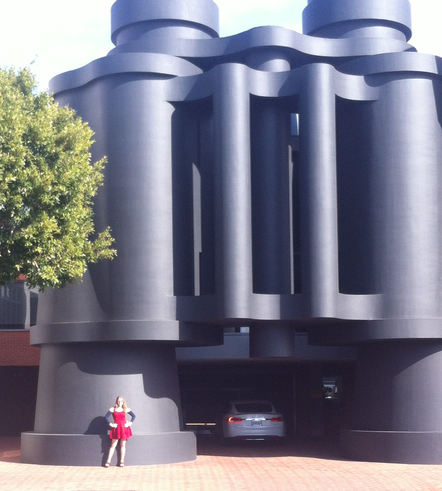 Photo credit: my dad (January 2016)