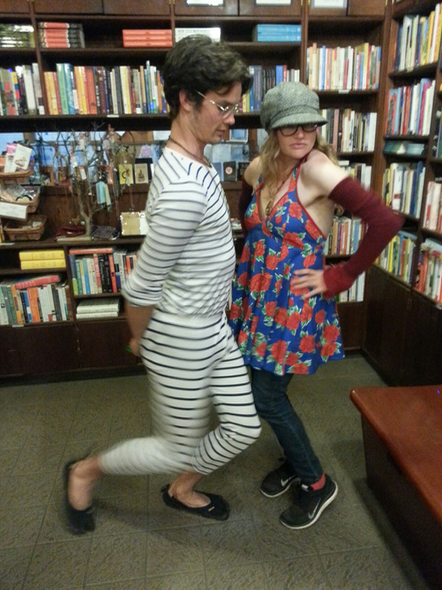 Sleevs are items of clothing -- integral components of my standard daily attire -- that cover the arm, generally from just below the shoulder to the wrist.
"Sleevs" are just what I call them. (I dropped the extra "e" because, like traditional attached sleeves, it strikes me as a little archaic and unnecessary.)
Friends have dubbed them emsleeves and Armilies. Some say "armwarmers"; to my mind, armwarmers are thicker and not as long as sleevs.
But the terminology doesn't really matter.
We're talking about interchangeable, stand-alone, full-length (or at least 3/4-length) sleeves; they are not physically attached to each other nor to any other garment.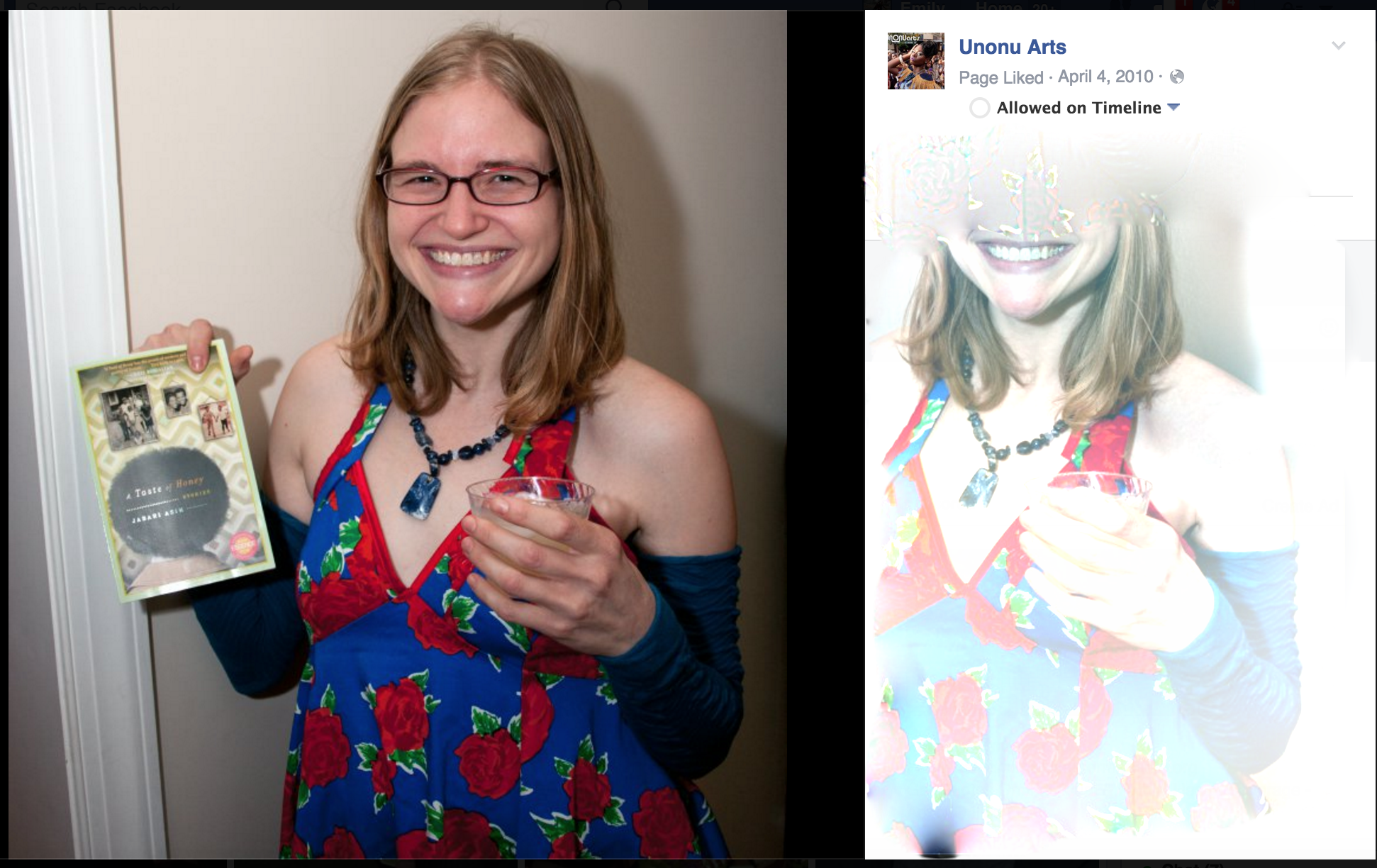 Photo credit: Unonu Arts (April 2010)
If you like any of the ideas you read about here, I hope you'll consider making a small (or large! :) ) donation. I give these ideas freely in the hopes that, in an open-source world, we can all spare some of our hard-earned money to thank those whose ideas bring up joy, comfort, and/or convenience.
Generosity Is Sexy!
Love my sleevs. I have a whole big drawer stuffed with swish sleevs.
The collection has grown over the past decade of wearing sleevs -- or at least carrying a pair with me -- just about every day. On the rare days I forget them, I am reminded why I prefer to have them with me:
They keep me warm in the cold.

When I get too hot, they're easy to take off. And when I get chilly again, they slip right back on.
And

other reasons.

This work is licensed under a Creative Commons Attribution 3.0 United States License.